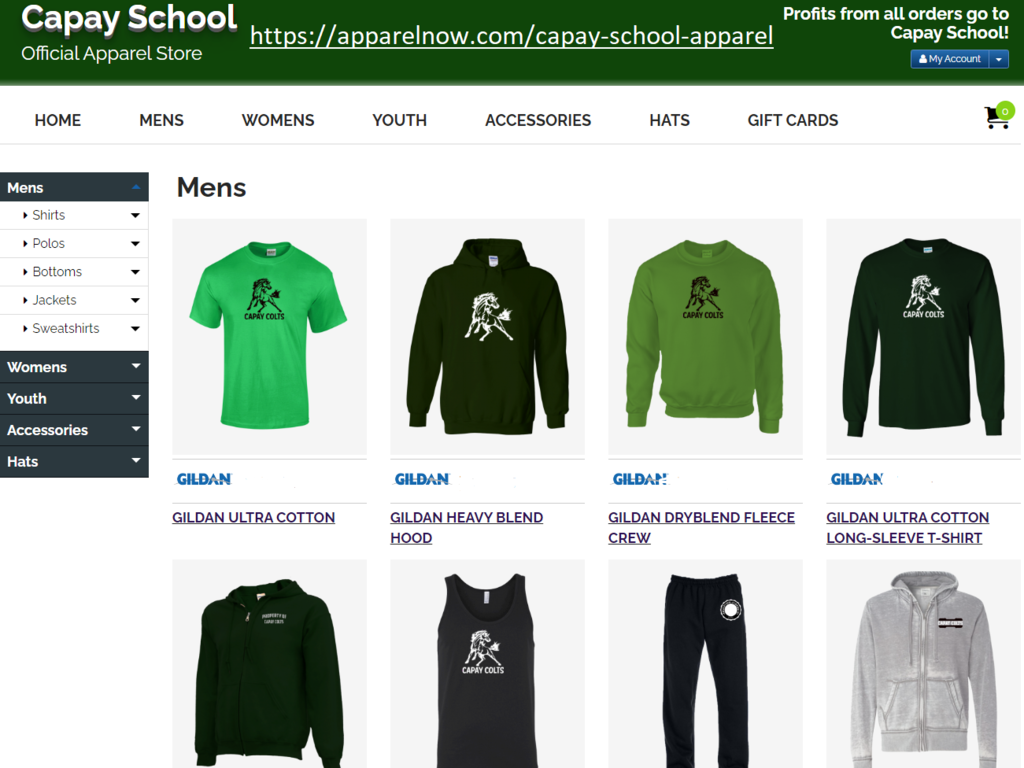 Some things to know about this week. Football and Volleyball practice will be at normal times, Tuesday and Thursday from 3pm-4pm. The school Site Council meeting scheduled for this Tuesday has been moved to next Tuesday the 11th at 3pm in the staff room. There will be no afternoon bus service this Thursday Oct 6th. If your students ride the bus home that day please make other arrangements and the football and volleyball game is away this week at Vina, come watch if you can, Go Colts.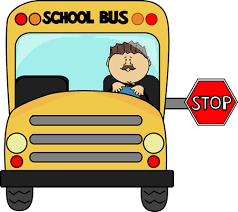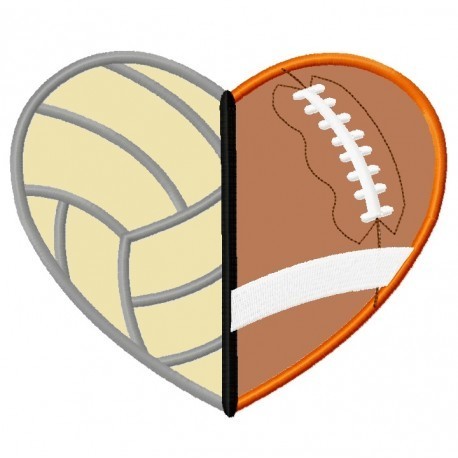 HHS Cheer Camp registration is now open. If your child is interested please register your cheerleader today!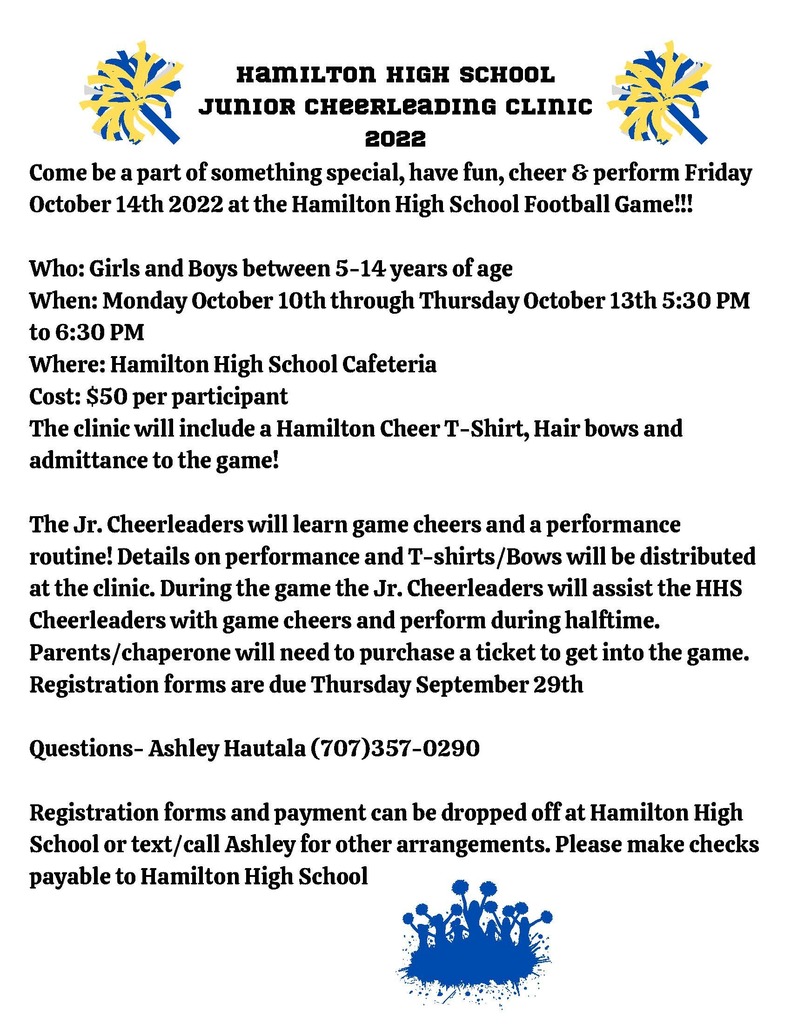 Happy Tuesday Colts, the year is off to a great start and so are the memories being made. Order your students yearbook by Friday the 30th to save 10%. Order online at
https://www.treering.com/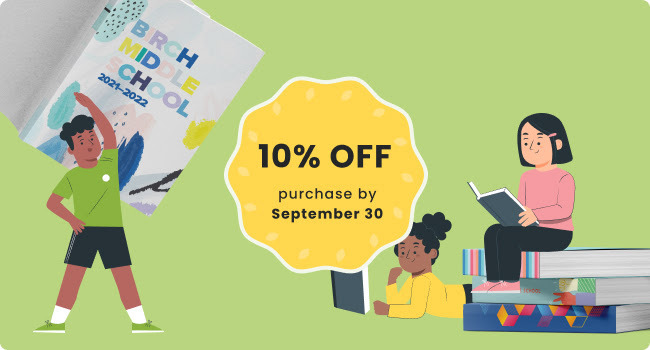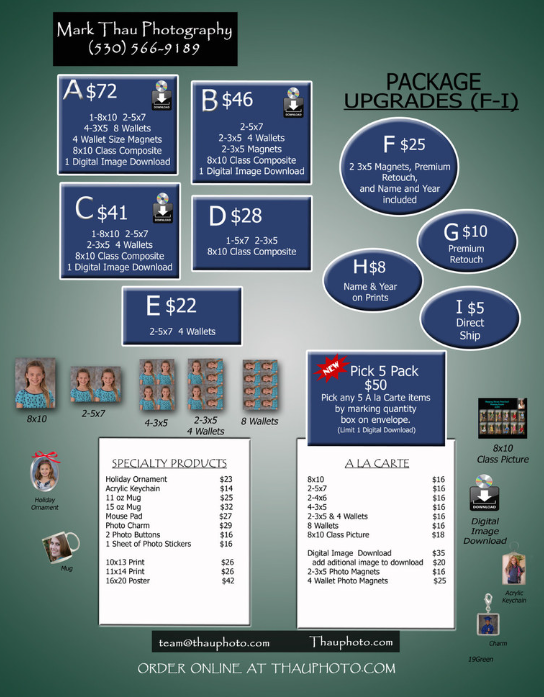 Reminder that today and tomorrow are Minimum days, 1pm dismissal!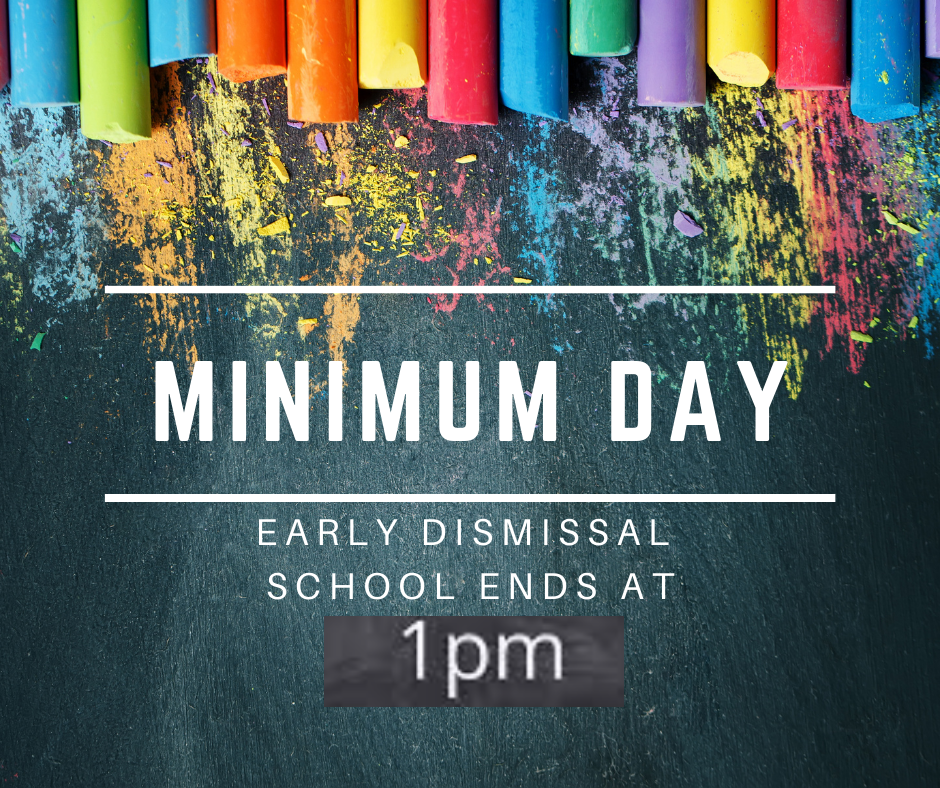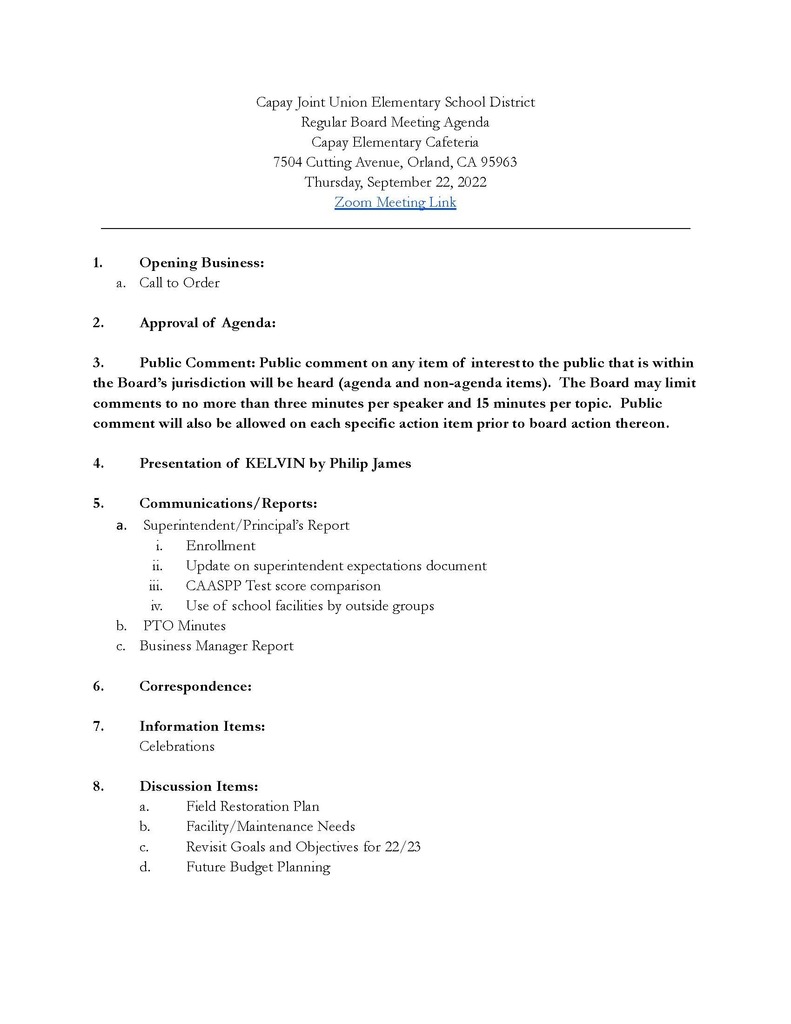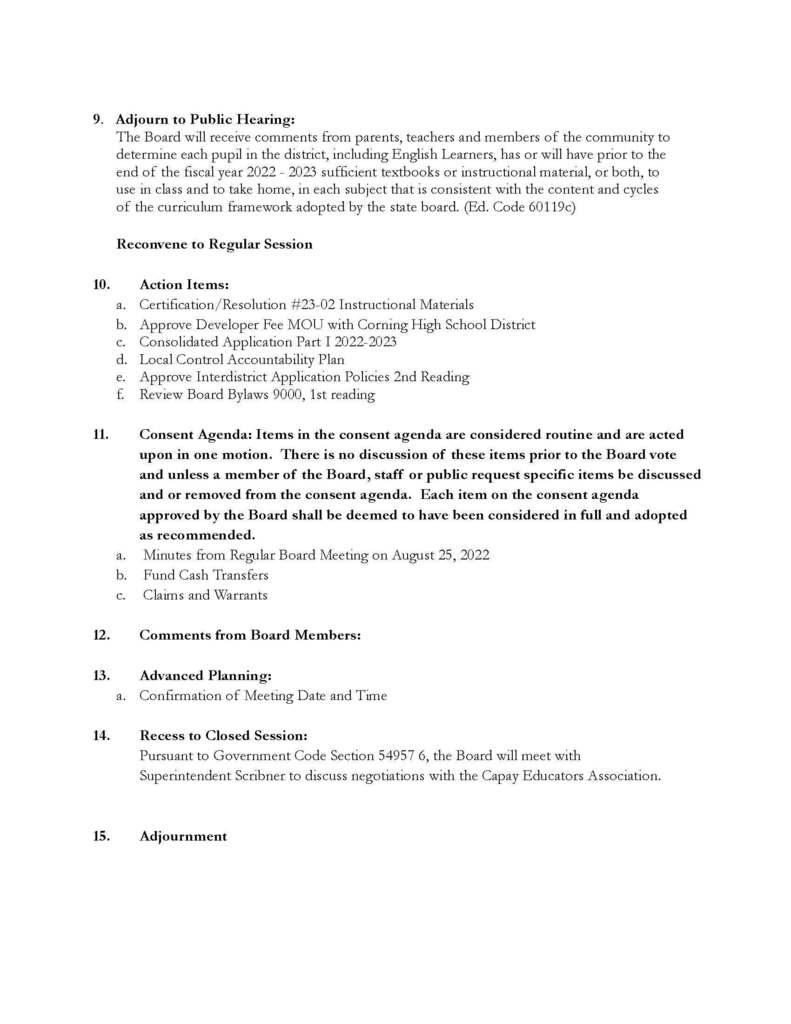 This Thursday & Friday are minimum days with 1pm dismissal from School. Colt Club will be open from the end of school at 1pm until 6pm, normal hours. The afternoon bus on FRIDAY 9/23 is cancelled because it is taking the sports teams to their games. Please make arrangements for this Friday if your student rides the bus home.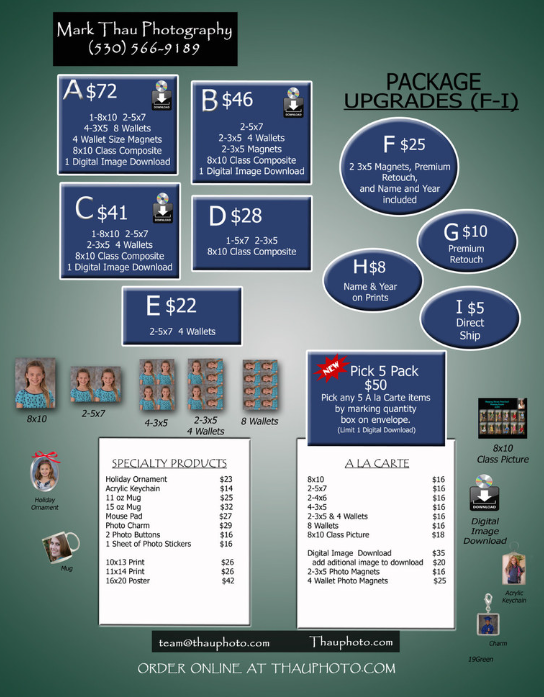 Capay PTO Needs Your Help!!! Keep a look out for a yellow volunteer form to come home with your student(s). If you are interested in helping out with any activities the PTO puts on, let us know by filling out and turning the yellow volunteer form back in! The next PTO meeting is Oct. 11th @ 5:15pm on campus, everyone is welcome. There will be a PTO Dinner planning meeting next Tuesday Sep. 20th @ 5:15pm if you would like to help with that!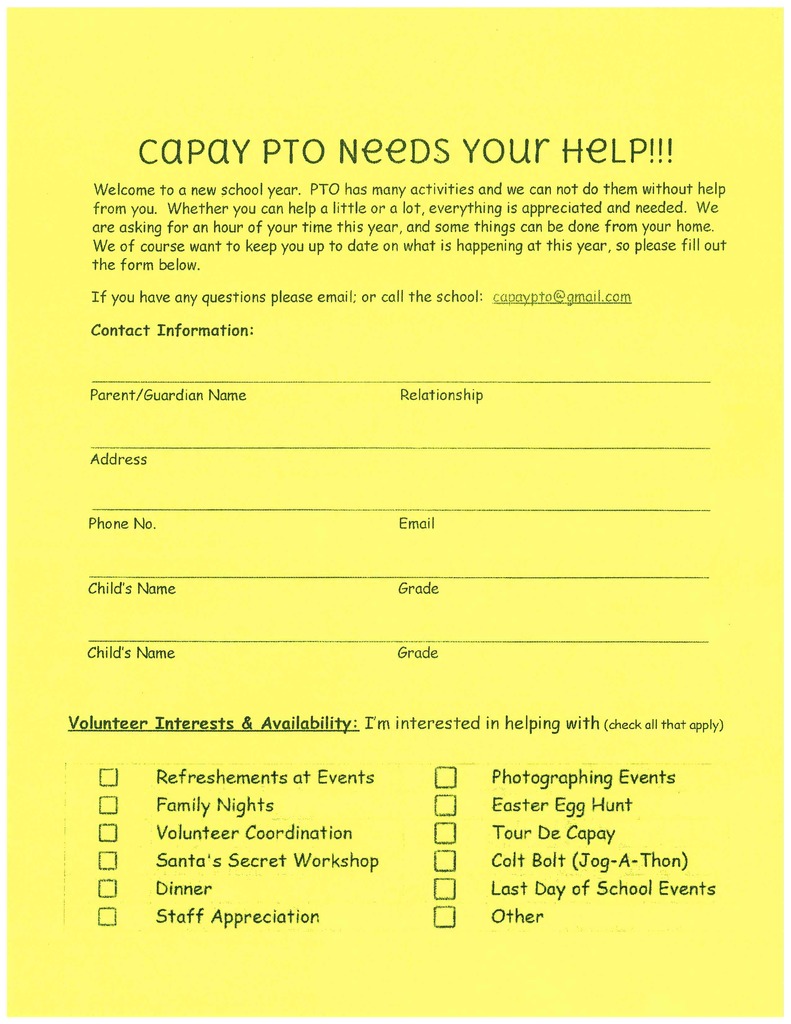 Happy Monday Capay School Families. There will be a Capay 4H meeting this Tuesday at 7pm in the cafeteria, everyone one is welcome to joinhttps://
www.facebook.com/groups/548313888623278
! Mrs. Davis and her class will be going to Chico Creek Nature Center this Wednesday, which sounds like lots of fun! And this Fridays Volleyball and Football games are at Plaza Elementary school at 12:30pm, bring a chair and come cheer them on! Go Colts!


Capay PTO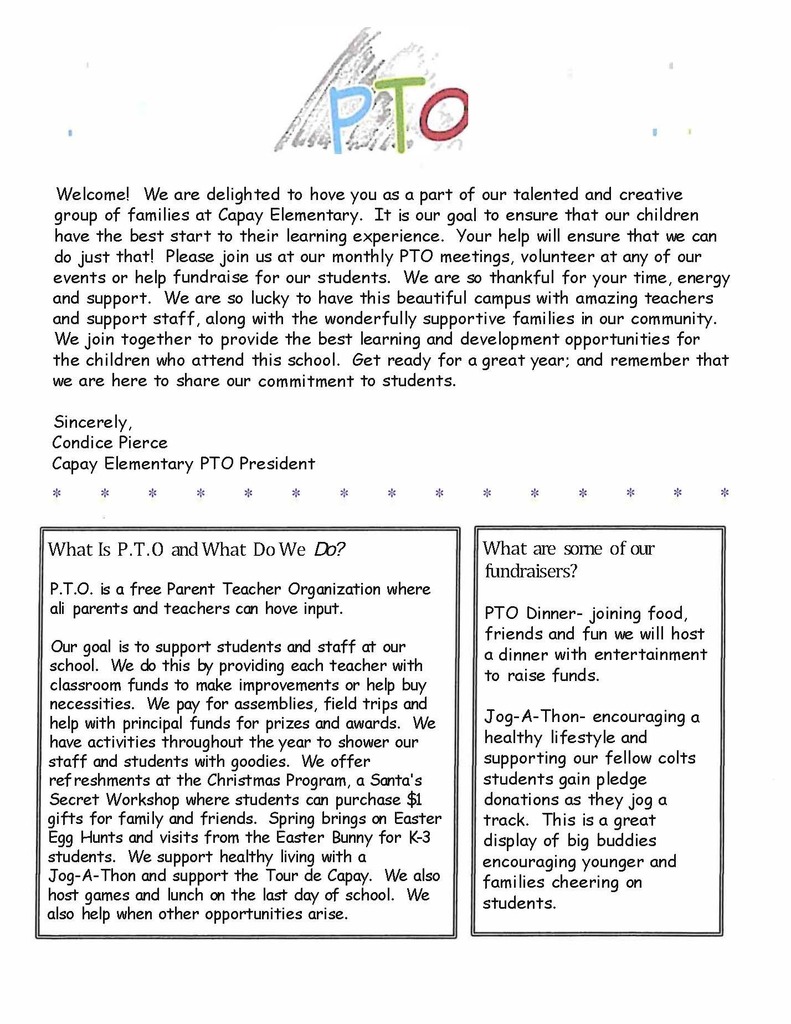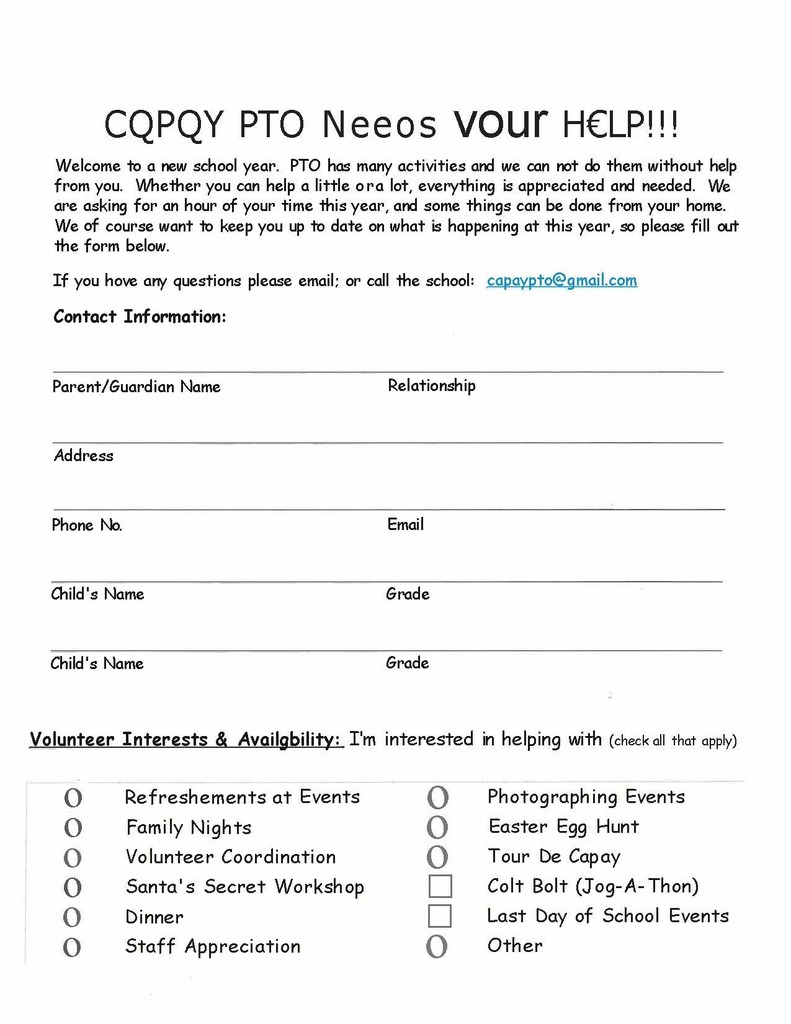 The lunch menu for September.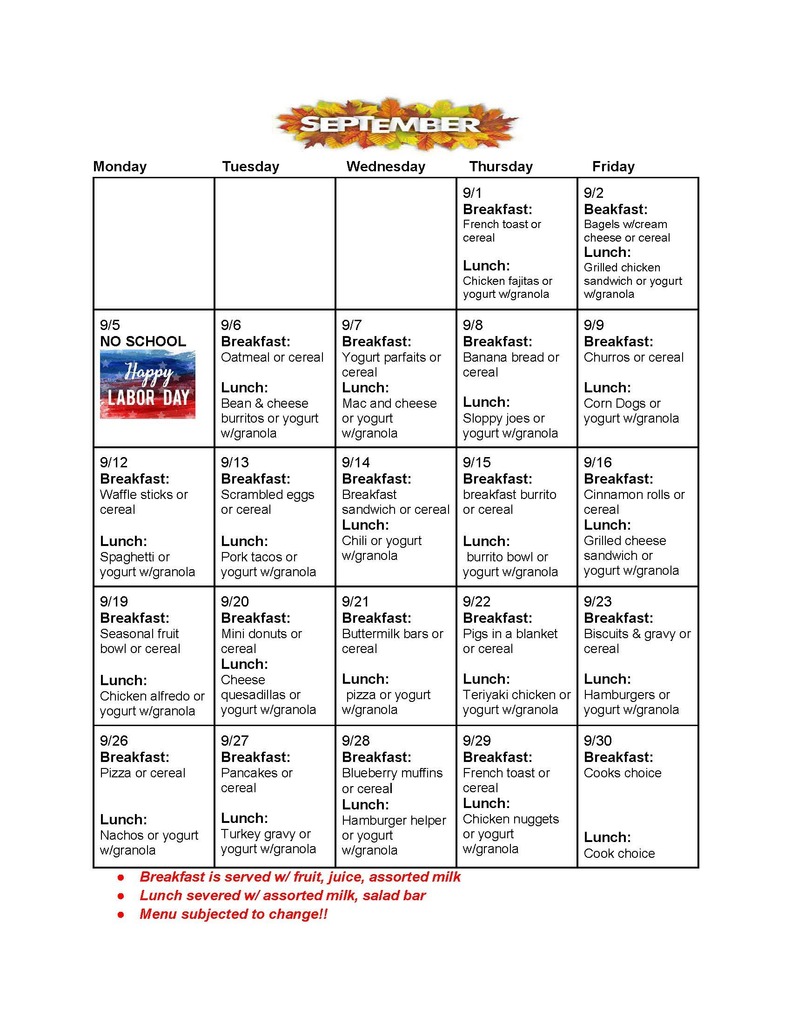 We are excited to welcome the new school year! Let's get this year started! Capay Colts Weekly Colt Express, it's going to be a good day to have a good day! Go Colts!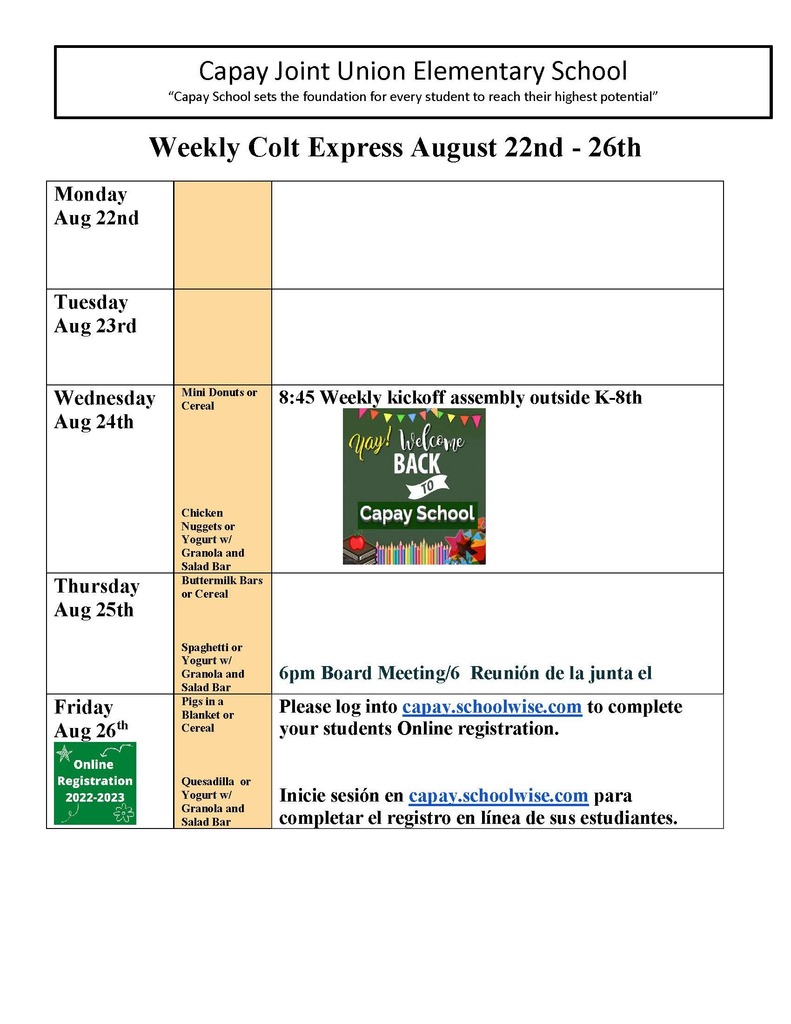 Good Morning Capay! I want to let you know that this Saturday, August 20th, from 8:00 - 12:00, there will be a community work day at school to prepare the campus for the school year! We will be weeding, sweeping, raking, repairing sprinklers and anything else that can be done to tidy up the campus for the start of school! If you are able to come for part or all of the time you will want to bring some gloves, a rake, hoe, round point shovel and /or a broom. We are also looking for anyone with expertise or knowledge with gas pipe assembly, irrigation, trenching and brick laying to help complete some other projects at a later date. Please call the school or send me an email if you have questions. As always, thank you for supporting our students, staff and school!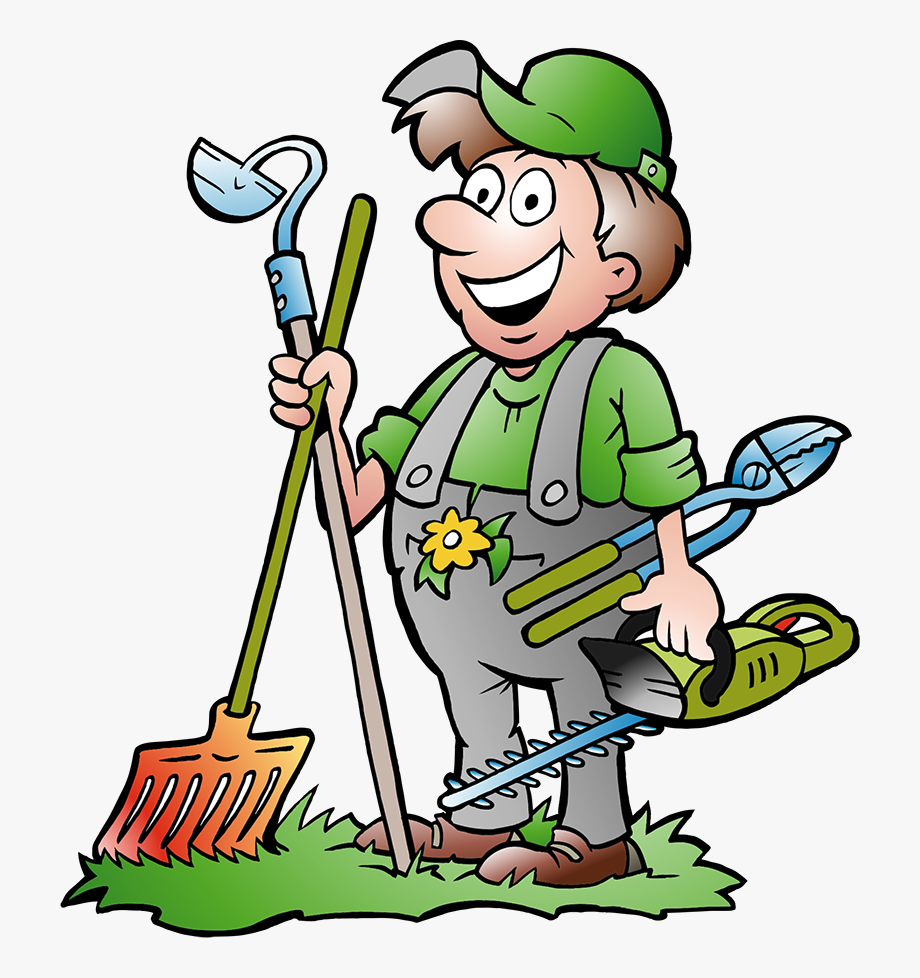 The nomination period for the Capay School Board has been extended to Friday, August 19th. If you are interested on being part of the Capay School Board, please go to the Elections Office in Willows or Red Bluff to fill out the proper paperwork.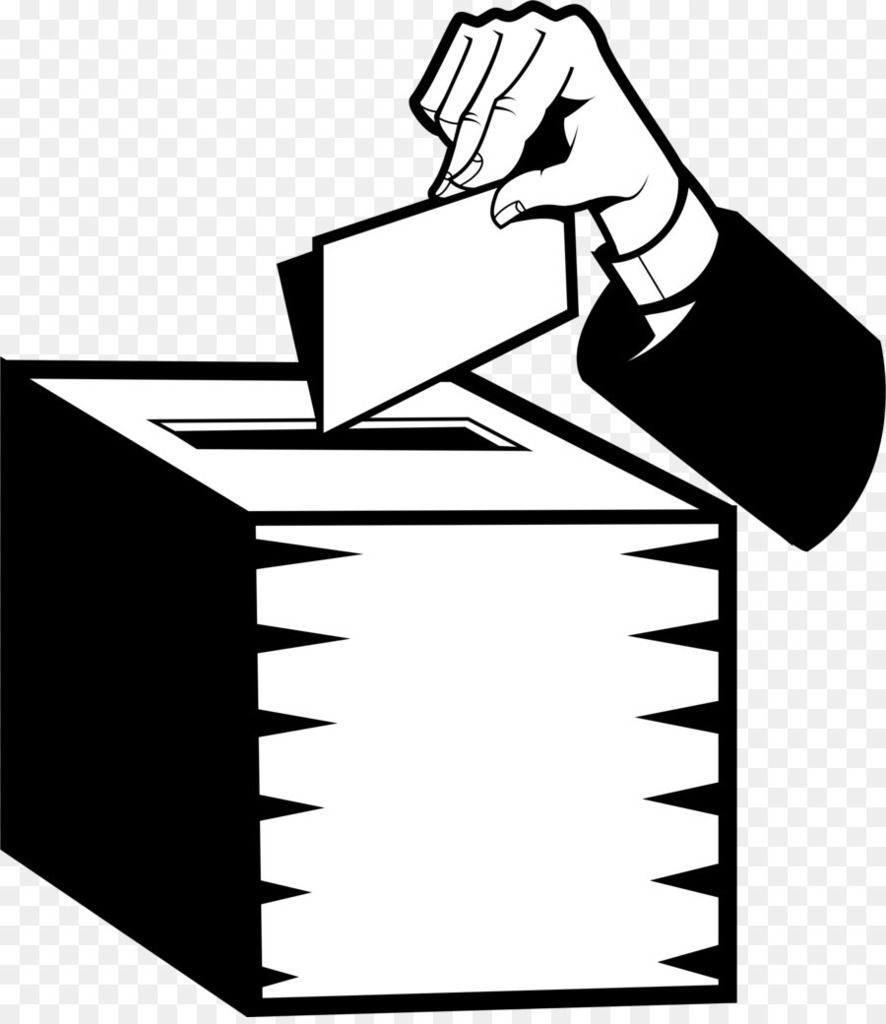 Reminder the next PTO meeting is this Tuesday night 8/9 at 5:15 pm in the cafeteria at the Capay School. Hope to see you there!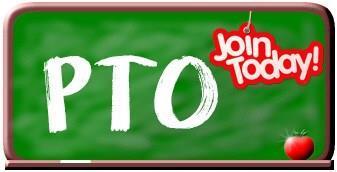 Special Board Agenda 7.28.22